Consistency is one of the main reasons people fail to meet their health and fitness goals.
Lack of knowledge falls in right behind consistency, which are two areas that I feel I can help you create balance through a system of action steps and information that will help you be your healthiest self.
Who is this for?
Do you feel like you fly behind the eight ball, or take care of everyone else first?
Are you busy juggling work, children, home-life, and more?
Do you work full time?
Do you lack time management?
Do you lack energy?
Do you lack knowledge about nutrition and exercise?
Do you wish you could look and feel better?
If you have answered yes to one or more of these questions then I am confident this membership will allow me to use my skills to help you find the CONSISTENCY you need to be a healthier version of yourself.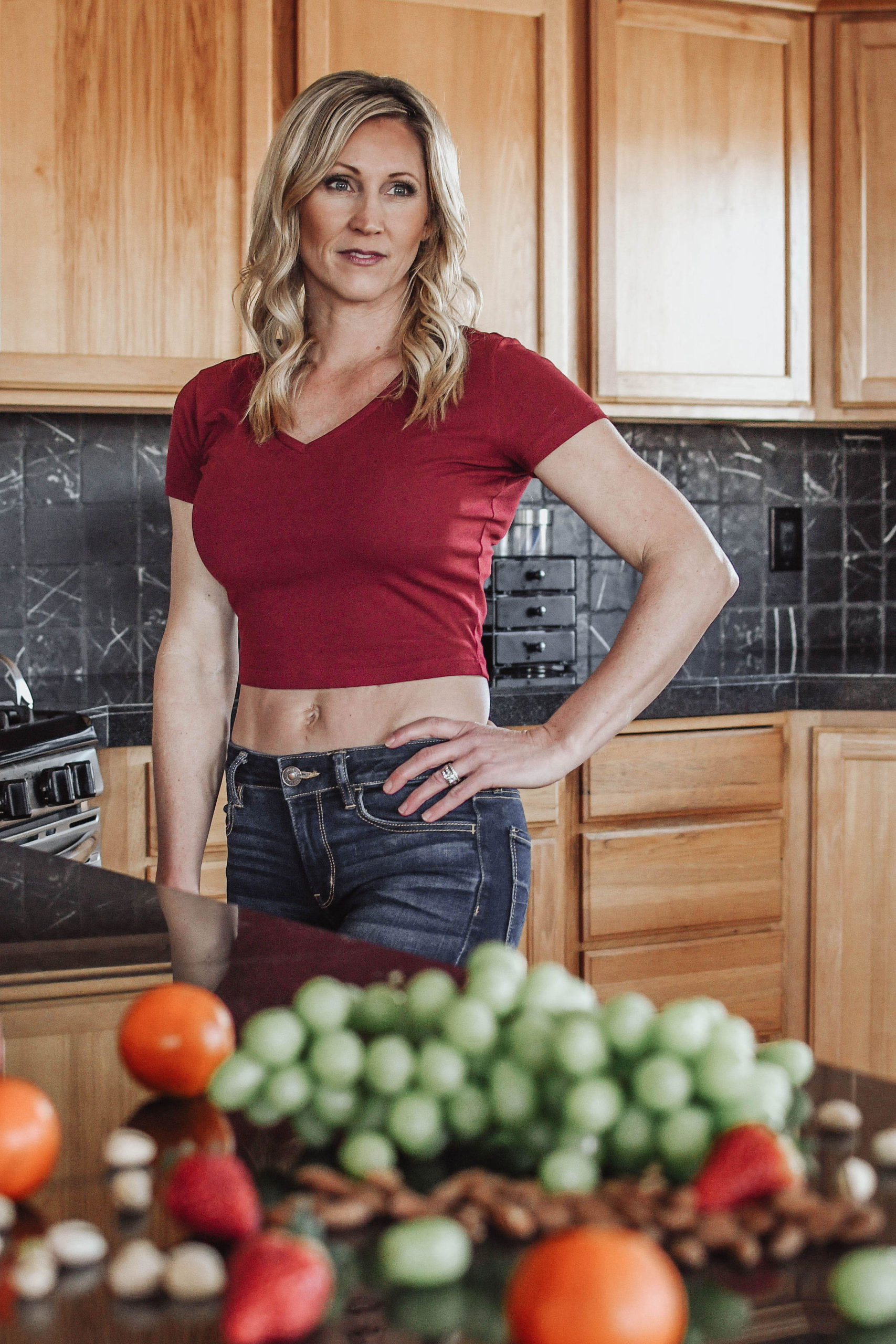 Why choose me to help you?
I have been involved in fitness since 1992. I have managed to find consistency within all stages of my life from being young and energetic to being a wife, being pregnant three times, getting children to and from events and sports, working full time, owning my own business and juggling life between family and friends.
I know that if you choose to work with me that I can help you find the consistency within your life to incorporate fitness and help you become your healthiest self and enjoy all foods from each food group, and to learn to have a better relationship with food than you have ever had before.
What can you expect from this service?
*If this is something you're interested in, please message me here and I will connect with you to set up a phone call or video for the initial consultation.
Your nutrition coaching journey starts with an assessment. We need to know where you are at before creating a plan to reach your goals. Once you register for nutrition coaching you will fill out an online lifestyle questionnaire.
Based on your lifestyle questionnaire and overall assessment, I will help you take steps to develop skills that will ensure knowledge to help you develop overall healthier habits and behaviors. I will work with you on how to choose nutritious foods and help you with exercise ideas. (online FITNESS coaching is available for an additional fee. See the personal training tab on the website for more information.)
You will receive weekly meal plans custom to your calories, macros, allergies, or food sensitivities, likes and dislikes that includes a grocery list, corresponding recipes with the nutrient breakdown for each daily meal plan.
Weekly online check-in 1x/week (15-20mins)
You can contact me via phone or text at any time for additional information or questions. Please account for a response time of 12 hours. This is a journey we are taking together. I am confident that I can help you become the  healthiest version of yourself.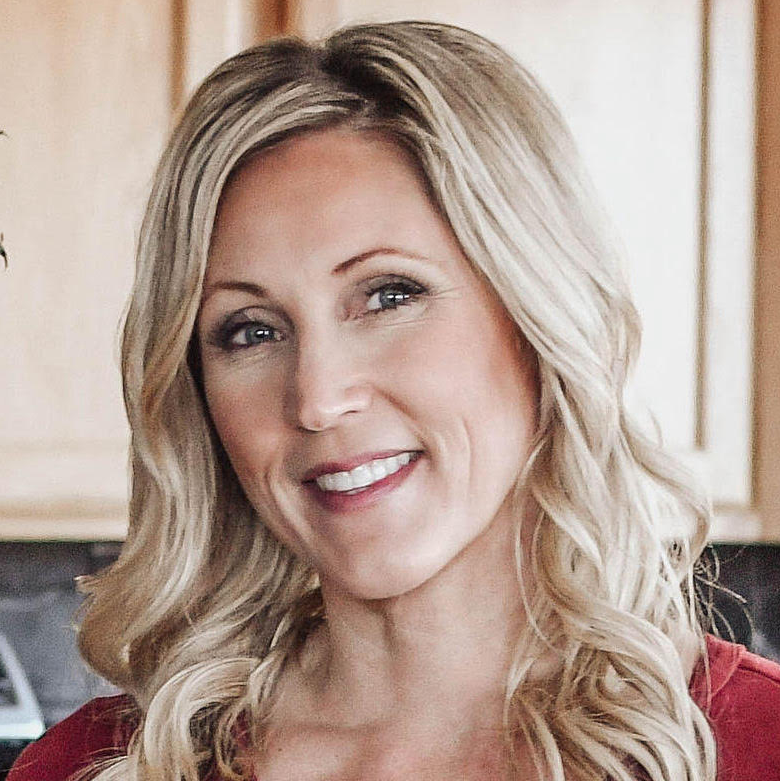 "Sometimes a week out for checking in is too long, and we need to touch base sooner."
Let my program offer you the assistance to help you be the healthiest version of yourself.
Nutrition Plan
3-month minimum commitment

Consultation and Assessment

Individual Nutrition Planning

Contact and Accountability On Demand

Weekly check-In / Nutrition plan evaluation
Real People Getting Real Results
RUKSAR KARMALI
"I cannot recommend Terina enough! She is simply amazing. I have been working with her for about a year now, and I have seen more improvements with working with her than I have ever seen before. My overall health and wellness has improved greatly. She listens and is with you throughout your journey. She has not only helped me with my nutrition she has also helped me with my strength training. If you have ever met me before you know I have many injuries and trauma to unpack. Terina was very patient with me during the time that it took for me to be able to gain some strength and want to eat. Today, I am able to say that I am  stronger and healthier all thanks to Terina. Couldn't do it without her.
If I could recommend anyone to you, it would be Terina all the way. She's simply amazing."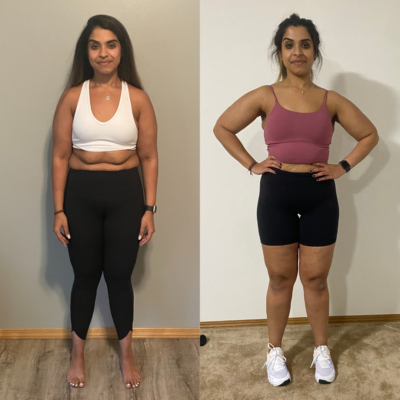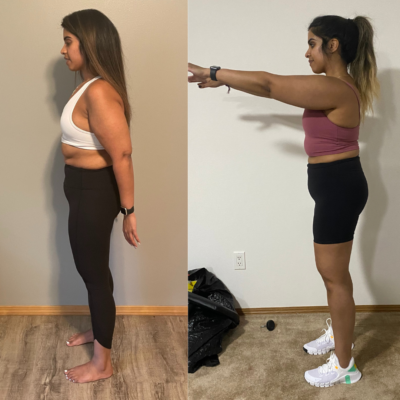 ALEX LAKEY
I've lost 38lbs since working with Terina. She's helped me overcome mindsets I had around food that I didn't even realize was keeping me overweight. Her suggestions are also realistic. Instead of saying 'don't eat out' she more so gives me an idea on where to eat out and what type of food to get. It's all about adapting and making little changes. We have and will keep sending people your way Terina!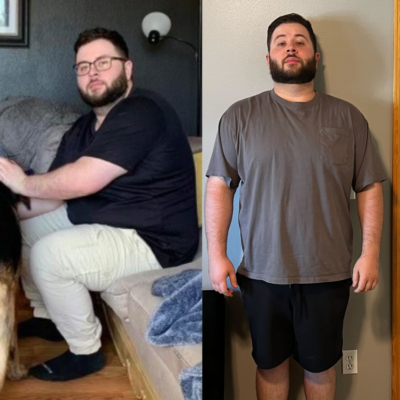 JAMES MYERS
"Terina has taught me so much about what healthy eating means. Each week she teaches me something new to help me build on the previous week's success. I was surprised that the changes Terina had me make to my diet weren't drastic, but over time I've seen consistent improvements towards a healthier me. I've really enjoyed working with Terina and since she's been coaching me, I've really seen a huge transformation. Terina is equipping me with tools to manage my health that I'll use for the rest of my life."